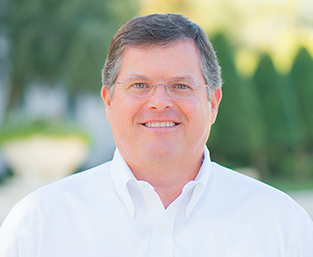 1305 E Plant St
Winter Garden, FL 34787
407-656-4500
Download Vcard
D. Bradley Hester (Brad)
Brad has extensive experience in both commercial and residential real estate, as well as in the agri-business and financial services industries, with an emphasis on commercial real estate transactions, development and commercial lending. Prior to attending law school, Brad obtained a BA in architectural design (1987) and an MBA (1990) from the University of Florida and, thereafter, was active in the Florida agriculture industry, managing a large family-owned dairy farm in his home town of Okeechobee, Florida, so he has a wide breadth of knowledge in many diverse areas.
Brad's typical clients include buyers and sellers of commercial and residential properties, lenders and borrowers as to commercial real estate loans and agri-business loans, commercial and residential developers of planned unit development projects, shopping centers and office buildings, and landlords and tenants in the negotiation and drafting of commercial leases.
Brad remains involved in the Florida agriculture industry through his involvement in the Wedgworth Leadership Institute (Advisory Council Member; WLI Alumni Association Member/Class II). Brad lives in Winter Park and is on the Winter Park Chamber of Commerce Board of Directors and Chairs the Chamber's Government Affairs Committee. He is also a graduate of Leadership Winter Park (Class 18) and a Member of the Leadership Winter Park Alumni Association.
Education
Indian River Community College
– AA (1984)
University of Florida
– BA – Architectural Design (1987)
University of Florida
– MBA (1990)
University of North Carolina at Chapel Hill, College of Law
– JD, (2000)
Practice Areas:
Commercial and residential real estate transactions

Commercial lending and loan closings

Commercial leasing
Title insurance

Agri-business and agricultural finance