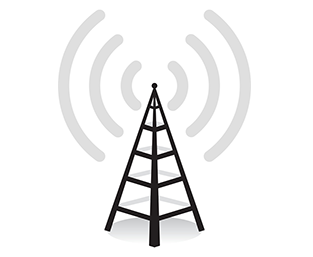 Tower Site Transactions
A cell or radio communications tower site can be a great addition to a real estate portfolio. It can also prove to be a lucrative bolt-on revenue generator for a property owner who can allow a site installation on property already held for other purposes. As with any real estate investment, a bit of strategy can go a long way to maximize the return. Here are eight tips to keep in mind when engaging in a tower site transaction:
Know your tenant. Operators have different levels of creditworthiness and stature. Leasing to a top level carrier, such as Verizon, will yield a higher value for the landowner on a sale. Particular attention should be paid to the assignment provisions to ensure your creditworthy tenant is not subbed out for an inferior tenant.
Know the value. Numerous factors play into this, including population radius, traffic counts, zoning laws, the duration of the lease, the location of other towers, topography, and the availability of utilities. One of the strongest drivers is the availability of other sites. A tower consultant can analyze site value to your potential tenant. Knowing the value reduces the risk of blowing the deal, and helps ensure you do not leave money on the table. The tenant will do its homework and will know the value.
Term. Protect the term at all cost. If you are the lessor eliminate all early termination options. Tower leases typically go long term, with the lessee exercising options and staying long term. Towers are expensive to construct and are highly location driven. But, technology innovations, government regulations, mergers and acquisitions can trigger an early termination. A tower site is valued primarily on price and term. So protecting the term is critical.
Don't forget the value add. Consider rent escalators and revenue sharing, especially if you are giving an exclusive to a tenant, and granting the tenant the ability to sublease to other tenants. A tower can house multiple tenants. Consider reserving the right to lease out tower space to other tenants, and/or participating in the revenue stream the tenant derives from its own subleases.
Pay attention to tower type and construction matters. There are major differences between a 1,500 foot guyed tower, a 100 foot monopole tower, a 300 foot lattice tower, a concealed tower, and a broadcast tower. Also consider the base station design, how it will impact the remainder parcel. Include appropriate construction type controls such as requiring landlord design approval and construction requirements. Make sure the lease specifies the owner's interest is not subject to construction liens, and consider recording a memorandum in the public records to this effect.
Dot the i's and cross the t's. Tower site leases typically contain numerous option periods and can turn into a long time deal. So it is especially important to ensure the lease hits all the smaller issues that can turn into high dollar problematic items over time. Examples include allocation of real estate taxes, insurance, indemnity for injuries or property damage, restricting hazardous materials, allocating utility charges, addressing property maintenance and security responsibility, limiting damage remedies, addressing eminent domain, and providing for basic creditor protections such as late fees, interest, and attorneys fees in collection actions.
Protect the remaining property. Typically tower sites are part of a larger tract. There are a couple critical items to address to ensure the continued value of the remaining parcel. First, be sure to include language requiring the tenant to subordinate to future mortgages. Next, understand how the tower lease will impact future development of the site. Future development may require a zoning change, and the new zoning may not allow the tower site. Sophisticated tenants typically require language restricting the use and development of the remainder so as not to impede the tenant to achieve its intended purpose. You may need to break off the leased area from the parent tract. Also, pay particular attention to access and utility easements – ensure they are not exclusive, and reserve the right to relocate them.
Understand the landlord's interest in the lease can be monetized too! Our firm has experience handling complex transactions (very lucrative to the landowner) wherein a second telecommunications provider not affiliated with the tower site operator purchases the landlords interest in the tower lease together with a permanent easement for the site. It is important to structure the site lease in a way that preserves your right to reap this additional financial harvest.
As with any real estate transaction, knowledge translates to dollars. If you are considering a tower buy, sell or lease transaction our firm stands ready to provide support and counsel.